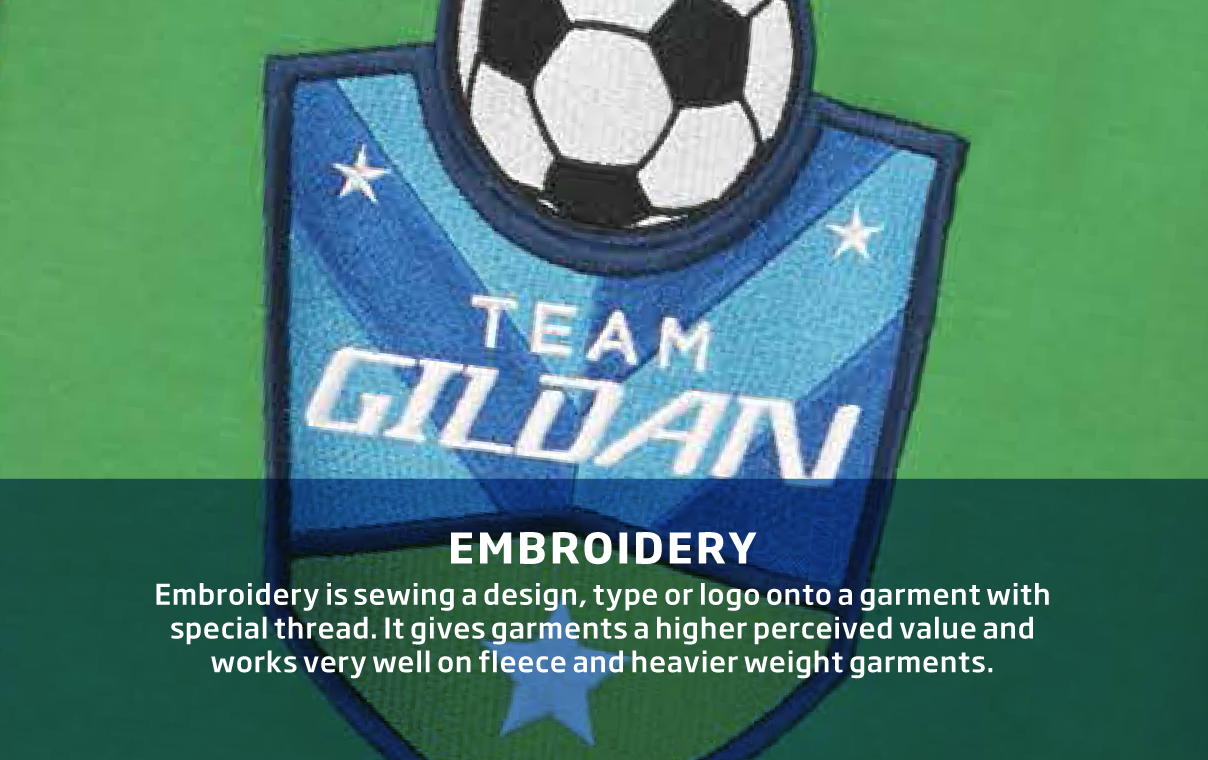 Embroidery
We can embroide any type of garment including: Polo's, Caps, Hats, Bags, T-Shirts and almost anything else you can wear.
We also Custom Embroide Automotive, Marine and Motorcycle seats and other upholstery.
Digitizing fees may apply

NO minimum order quantities

Up to 15 colours in one design

Maximum design size 250mm x 400mm

Quiick turnaround times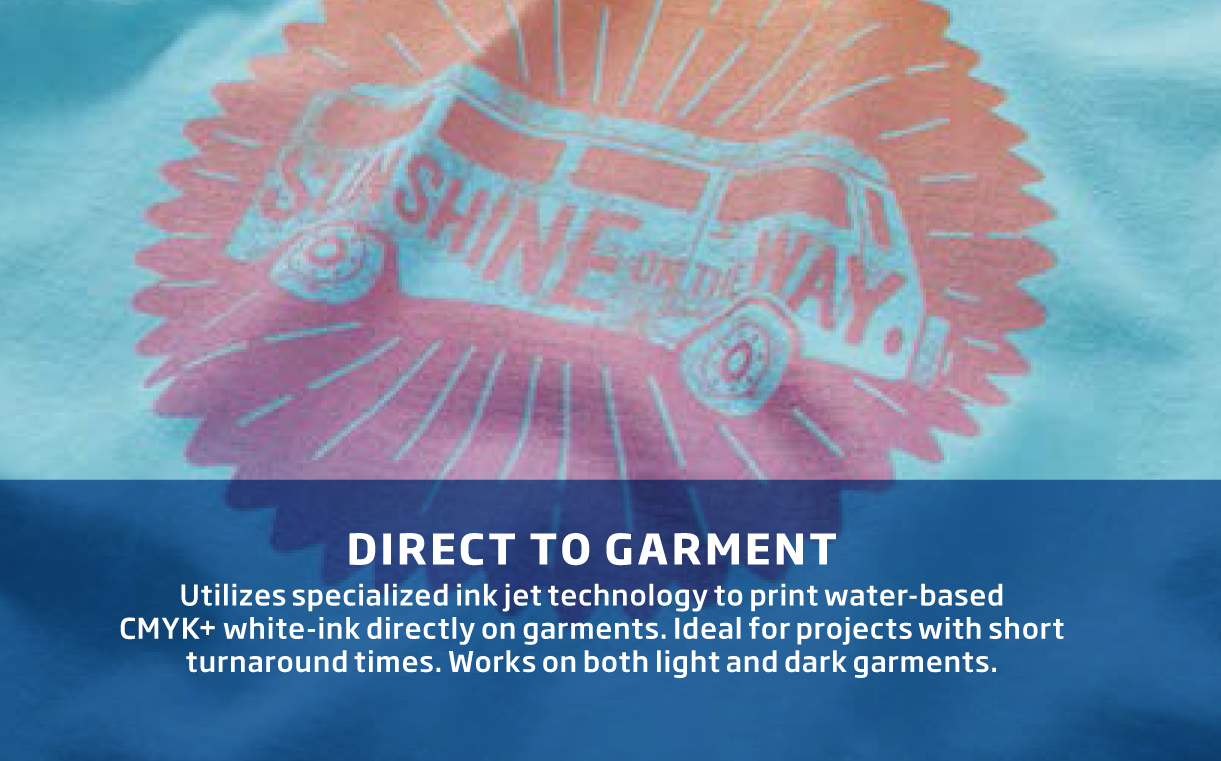 Direct To Garment Printing
DTG Digital printing is the latest in T-Shirt Printing technology and allows you to print on all types of light and dark coloured T-Shirts, Hoodies, Polos and other cotton clothing. Some of the features of direct to garment printing include the ability to print at the highest resolutions whilst maintaining full colour photographic quality. This process suites one off T-Shirt prints to large runs with no setup fees & no minimum order quantities.
NO setup fees

NO minimum order quantities

Full colour high quality prints

Print on light and dark clothing

Quick turnaround time

Maximum print width is 35cmx40cm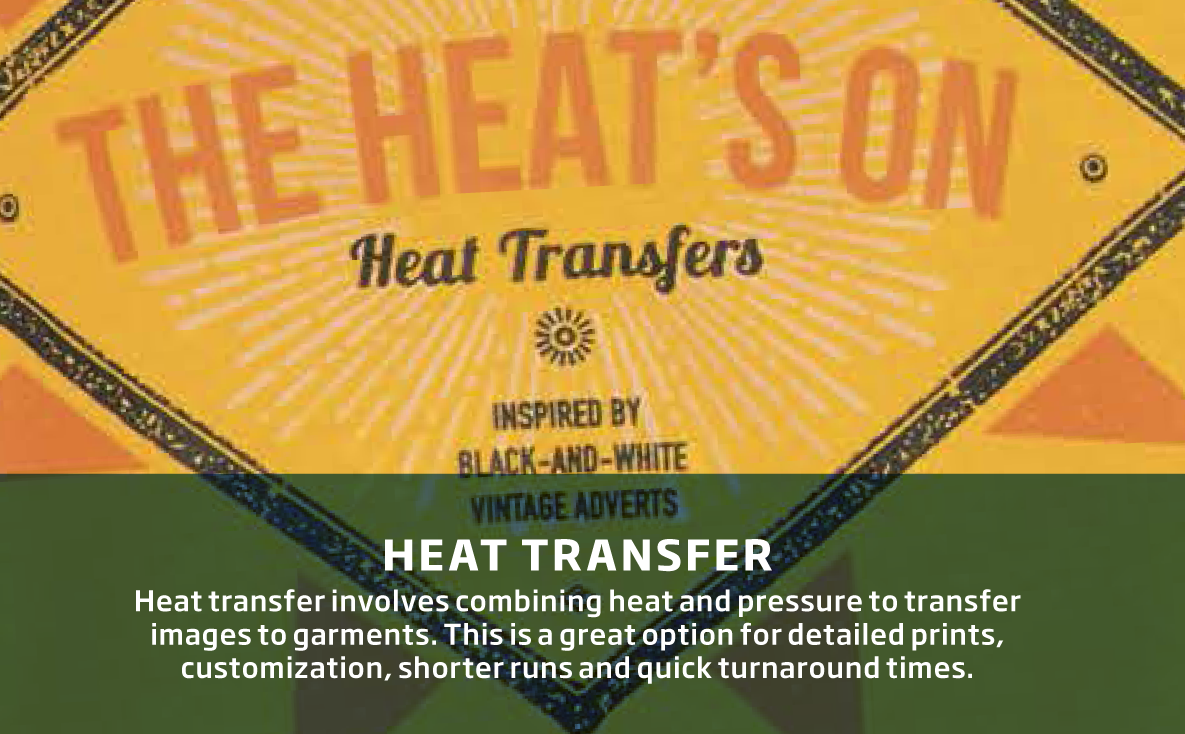 Digital Vinyl Heat Transfer
Vinyl transfers are an ultra-thin thermal polyurethane heat transfer material that can be applied to a number of different fabrics of any colour. This process is very durable and designed to stand up against the rigors of a number of tough sports.
When you use vinyl transfer for your personalised t-shirts, you can benefit from no minimum order quantity and fast turnaround times.
Digital transfers are a full colour vinyl transfer with the ability to adhere to nearly any fabric, offering exceptionally versatile and durable prints, clean edge definition and a smooth finish, our digital vinyl transfers are the perfect option for text and coloured designs.
Personalise everything from t-shirts, hats, bags, polo shirts, sports uniforms, corporate wear and more, with our premium printable heat transfer vinyl films.
NO setup fees

NO minimum order quantities

Full colour high quality prints

Print on all types of garments

Quick turnaround times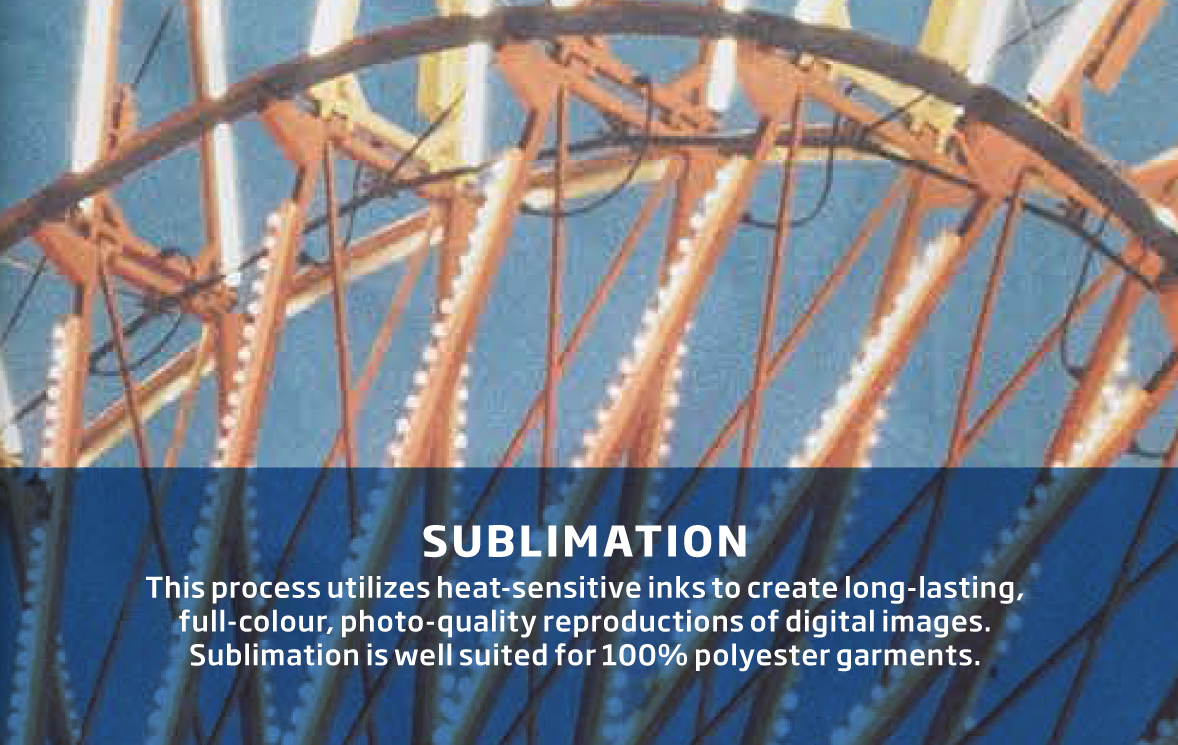 Sublimation Printing
Sublimation printing is a heat transfer process that utilizes special dye based inks. The word "sublimation" actually refers to the process of converting from a solid to a gas, and back to a solid again. When activated by heat, the inks are transferred to either a synthetic fabric such as polyester, or into a polymer coating on hard goods such as coffee mugs. Since the inks actually dye the fabric, a special coating is not required.
Sublimation allows for printing at the highest resolutions whilst maintaining photographic quality and can suit small to large sized runs with no minimum order quantity required.
As with all of our printing services, you will also benefit from fast turnaround time on all your cutom printing clothing and other products.
NO setup fees

NO minimum order quantities

Full colour high quality prints

Print on white and Hi-Vis Yellow & Orange items

Quick turnaround times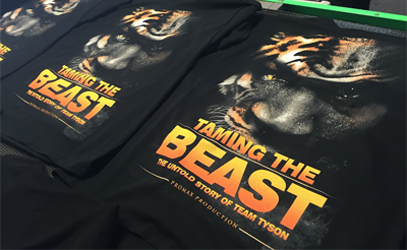 Screen Printing
Screen printing is the printing technique that uses a woven mesh to support and ink-blocking stencil. The stencil forms open areas of mesh that transfer ink when pressed through the mesh as a sharp-edged image onto a substrate (t-shirt etc)
HolyShirt use the latest TAS automatic screen printing machines.
Minimum order 25 items of the same construction - up to 10,000 items plus

Screen set-up costs apply

Up to 6 colour prints

Discharge, glitter, puff, metallics

Simulated process specialists

Print on light and dark garments

Turnaround times will vary from order to order